---
La Ronge – Morin Lake Reserve (Hall Lake) – Stanley Mission – Little Red – Sucker River – Grandmother's Bay
---
Location: 32 KM North of La Ronge.
Population: 432
| | | |
| --- | --- | --- |
| Contact | Phone | Fax |
| Sub Office | 306 425 4113 | 306 425 4747 |
| Chief Moses Ratt School | 306 425 3098 | 306 425 4112 |
| Health | 306 425 5591 | 306 425 3153 |
| Daycare | 306 425 2138 | 306 425 5582 |
| Headstart |                    || |                   || |
Hunting, fishing, trapping and foraging are important activities to many community members. They are important to the traditions and culture of Sucker River and provide opportunities for economic ventures, recreation and greater self-sufficiency.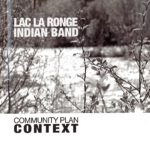 Culturally Significant Areas (excerpt CCBP, 2012).
The reserve area of Sucker River is quite small with most of the culturally significant areas falling outside of the reserve boundaries. However, within the community of Sucker River, culturally significant areas include a sacred burial ground to the northeast edge of the reserve, two separate burial sites as well as an area identified as culturally sensitive on the water near southern edged the reserve. These areas identified should be respected and preserved as the community develops in the future.
In addition to the lands identified as culturally significant within Sucker, Lac La Ronge Indian Band (LLRIB) has identified their traditional land use boundary as stretching from Big Sandy Lake in the South, to Foster Lake in the North, putting much of central Saskatchewan within their traditional territory The Band has identified the location and significance of this territory, and has developed goals for these lands in its LLRIB Band Policy on Traditional and Contemporary Land Use.
Google Maps – https://goo.gl/maps/nhsVtC8SZD42