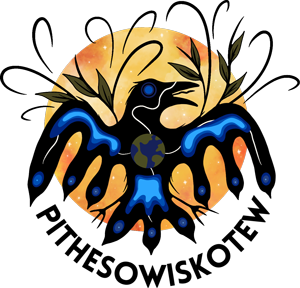 About The Project:
This project is fully funded by Natural Resource Canada's Smart Renewables Electrification Pathways Program. The SREP program provides funding for capacity-building, renewable energy and electrical grid modernization projects from Natural Resources Canada (NRCan). This project is through the capacity-building stream of the SREP projects, which aims to support communities to work towards greater energy autonomy and sovereignty while sharing knowledge, establishing skills, and building in-community experiences related to energy. The goals of this project are to:
Create a Community Energy Plan that is tailored to each community. As a result of this project, and as a step towards becoming more energy-autonomous, each of the six Lac La Ronge Indian Band communities will have developed a Community Energy Plan, establishing a secure energy future vision from the ground up.
Seek community input and direction through engagement to ensure that the Community Energy Plan reflects the needs of each community.
Increase the collective community's understanding of energy and community energy planning, including the topics of energy efficiency, energy conservation, and renewable energy.
Connect the community energy planning process to the UN's climate change goals
Create inclusive opportunities for the entire community to learn about, participate in, and develop skills in community energy planning.
Help the LLRIB communities achieve greater energy autonomy and sovereignty through the planning of energy conservation, energy efficiency, and renewable energy projects.
Create a recommendation for a Green Housing Policy for future LLRIB homes. Which would include efficiency guidelines and will also provide recommendations to retrofit existing housing to be energy efficient.
Our Team:
Jason Cook-Studer: Project Manager
Juan Portilla: Community Energy Coordinator
Kelsey Sereda-Carlson: Community Energy Coordinator
Hillary Kyplain: Community Energy Coordinator
Facebook Page:
LLRIB Community Energy Planning Project | La Ronge SK | Facebook
More information about the funding agency:
Building Capacity with the Smart Renewables and Electrification Pathways Program (nrcan.gc.ca)
Open House Event – Informational Posters:
Retrofitting:
Keeping the Heat In (nrcan.gc.ca)
Ecofitt Website & Catalogue
Energy Conservation Products | Energy Efficiency Products (ecofitt.ca)
Ecofitt-ProductCatalogue-2018.pdf