---
La Ronge – Morin Lake Reserve (Hall Lake) – Stanley Mission – Little Red – Sucker River – Grandmother's Bay
---
Location: 104 KM North of La Ronge.
Population: 383
| | | |
| --- | --- | --- |
| Contact | Phone | Fax |
| Sub Office | 306 635 2069 | 306 635 2225 |
| Nihithow Awasis School | 306 635 2276 | 306 635 2180 |
| Health | 306 635 4440 | 306 635 2370 |
| Daycare | 306 635 2211 | 306 635 2305 |
| Headstart |                     || |                  || |
Grandmother's Bay was established as a reserve in 1970. Grandmother's Bay is located in north central Saskatchewan, approximately 104 kilometers north of La Ronge on the north shore of Otter Lake. This lake is part of the Churchill River System.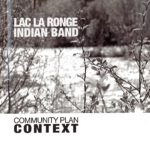 Culturally Significant Areas (excerpt CCBP, 2012).
With expansive land holdings and remote locations within the region, Grandmother's Bay has a number of areas that Elders and community members identify as culturally significant. Such culturally significant areas are locations that may not be accounted for in the identification of significant wildlife and vegetation areas, yet nonetheless are fundamental to the culture and traditions of the people and should be protected.
In Grandmother's Bay culturally significant areas include: burial grounds, locations of summer cabins and mineral deposits. Another culturally significant area for Grandmother's Bay is the area where the community was originally settled, located across the bay from the community. These areas identified should be respected and preserved as the community develops in the future.
In Grandmother's Bay there are still many families that practice some form of trapping on the land. Trapping Block area N-9 is the local wildlife fur trapping block area. Trapping is a key part of the traditional lifestyle and history of the region. Historically, trapping was synonymous with the identity and livelihood of northern communities like Grandmother's Bay, but this is now changing and trapping is becoming more of a past time that supports a clean, healthy and traditional way of life.
Hunting, fishing, trapping and foraging are important activities to many community members. They are important to the traditions and culture of Grandmother's Bay, and provide opportunities for economic ventures, recreation and greater self-sufficiency.
Google Maps – https://goo.gl/maps/RxnjNCKzLrr