---
La Ronge – Morin Lake Reserve (Hall Lake) – Stanley Mission – Little Red – Sucker River – Grandmother's Bay
---
Location: 40 miles north of Prince Albert
Population: 354
| | | |
| --- | --- | --- |
| Contact | Phone | Fax |
| Sub Office | 306 982 2499 | 306 982 2399 |
| Little Red River School | 306 982 4433 | 306 982 2078 |
| Health | 306 982 4294 | 306 982 3672 |
| Daycare | 306 982 3156 | 306 982 2640 |
| Headstart |                      || |                    || |
Little Red River Reserve#106C & 106D was permanently established in 1948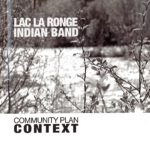 Culturally Significant Areas (excerpt CCBP, 2012).
Little Red River is a sizable reserve, but due to its history as largely an agricultural community the reserve does not have as many important cultural sites or culturally sensitive lands. The sites identified by community members are outside of the important farming areas of the community. Band members identified sweetgrass areas, burial grounds and culture camp areas as culturally significant areas on the map that should be respected and preserved as the community develops in the future.
In addition, to the lands identified as culturally significant within Little Red River, Lac La Ronge Indian Band (LLRIB) has identified their traditional land use boundary as stretching from Big Sandy Lake in the South, to Foster Lake in the North, putting much of central Saskatchewan within their traditional territory. The Band has identified the location and significance of this territory, and has developed goals for these lands in its LLRIB Band Policy on Traditional and Contemporary Land Use.
The southern limit of the Boreal Forest brings white spruce, jack pine and aspen to the ecoregion around Little Red River. Diverse wildlife populations can be found here, with white tailed deer, moose, elk and black bear being the most common. The area is also home to beaver, northern flying squirrel and the short tailed shrew. Bird species include gray jay, boreal chickadee, black and white warbler, and great-crested flycatcher.
Agricultural Lands (excerpt CCBP, 2012).
Little Red River is unique among the LLRIB reserves in that its Southern location places it within the Boreal Transition ecoregion where the boreal forest begins to give way to productive farm lands. The soils found here are among "the most fertile and productive in the province" and a variety of crops are grown throughout the region. This fertile landscape has lent itself to Little Red River's unique place in the history of the LLRIB as a hearth of agricultural production, a tradition that remains vital to the region to this day.
Google Maps – https://goo.gl/maps/LJ7kSWYHbLJ2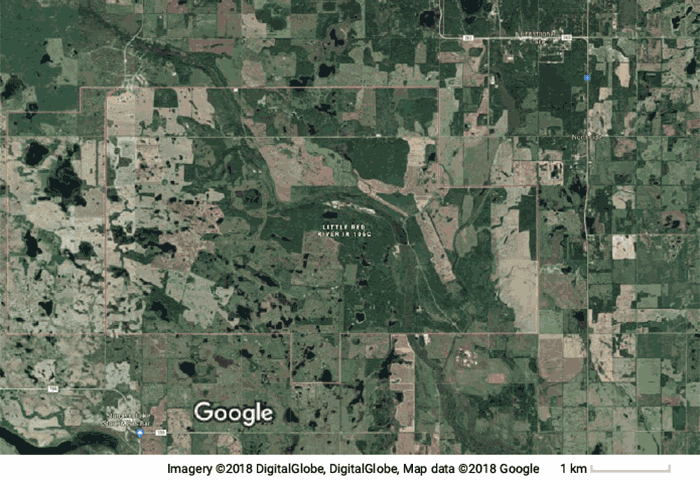 Website Links:
History Of Little Red River Reserve – History Of Little Red River Reserve. (1972). 3. Retrieved September, 2018, from http://www.sicc.sk.ca/archive/saskindian/a72jun10.htm 
Saskatchewan History Feature Article – https://saskarchives.com/sask-history-magazine/feature-article