**This update has previously been posted on our Official LLRIB Facebook page on Dec 20, 2022**
PDF Download –Dec20-2022_Press Release Treaty 6 Agricultural Benefits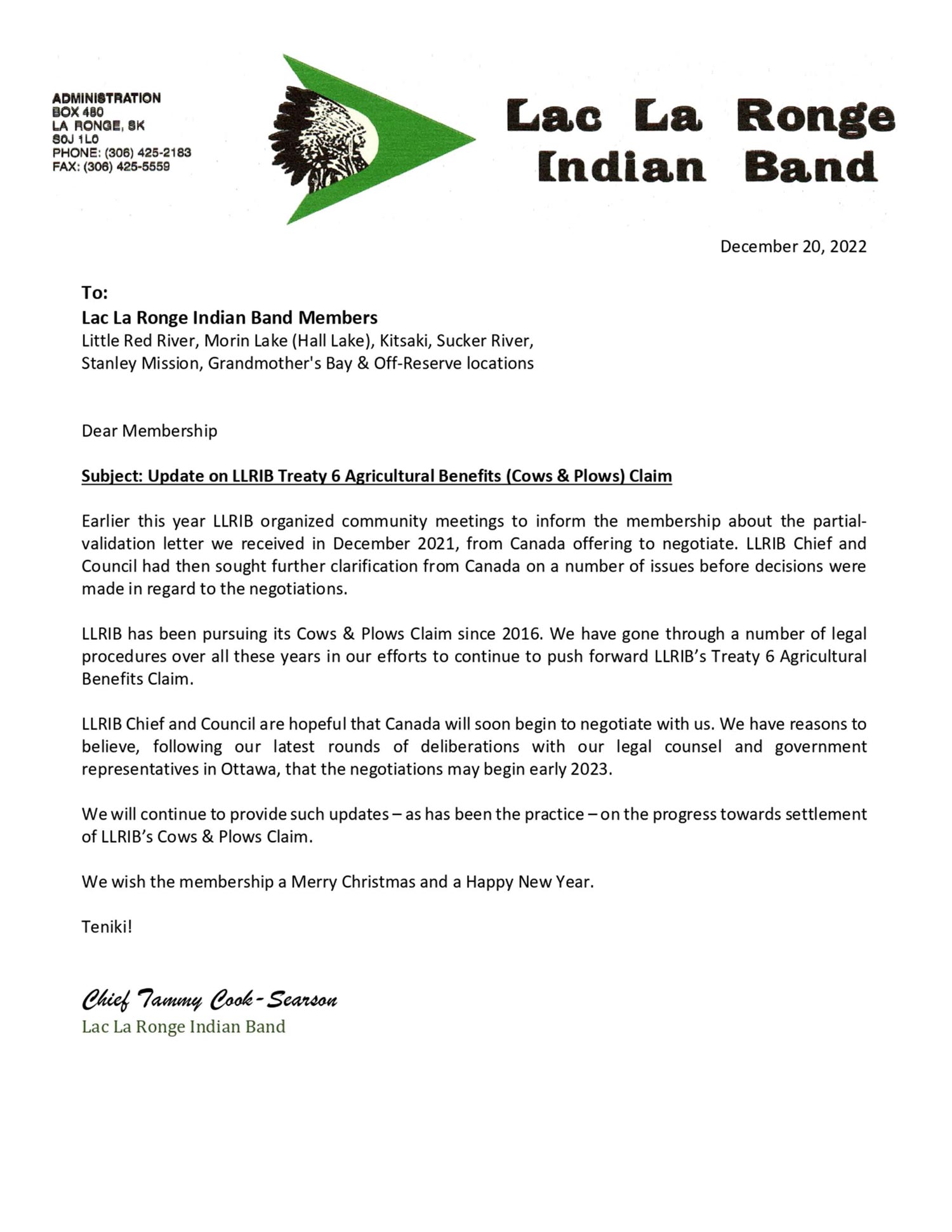 December 20, 2022
Subject: Update on LLRIB Treaty 6 Agricultural Benefits (Cows & Plows) Claim
Earlier this year LLRIB organized community meetings to inform the membership about the partial-validation letter we received in December 2021, from Canada offering to negotiate. LLRIB Chief and Council had then sought further clarification from Canada on a number of issues before decisions were made in regard to the negotiations.
LLRIB has been pursuing its Cows & Plows Claim since 2016. We have gone through a number of legal procedures over all these years in our efforts to continue to push forward LLRIB's Treaty 6 Agricultural Benefits Claim.
LLRIB Chief and Council are hopeful that Canada will soon begin to negotiate with us. We have reasons to believe, following our latest rounds of deliberations with our legal counsel and government representatives in Ottawa, that the negotiations may begin early 2023 .
We will continue to provide such updates- as has been the practice -on the progress towards settlement of LLRIB's Cows & Plows Claim.
We wish the membership a Merry Christmas and a Happy New Year.
Teniki!
Chief Tammy Cook-Searson
Lac La Ronge Indian Band