PDF Download – April4_2023_Food security assistance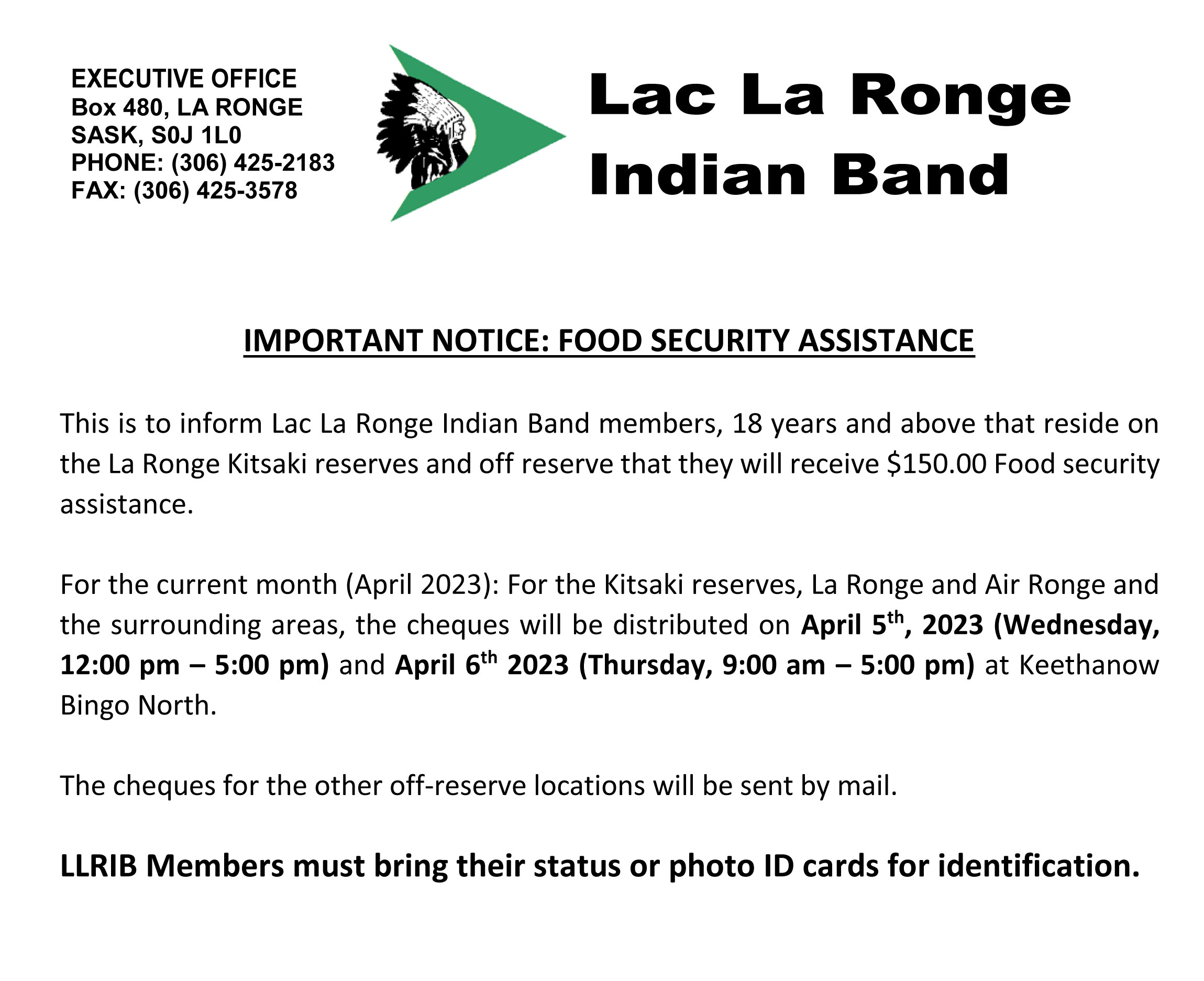 This is to inform Lac La Ronge Indian Band members, 18 years and above that reside on the La Ronge Kitsaki reserves and off reserve that they will receive $150.00 Food security assistance.
For the current month (April 2023): For the Kitsaki reserves, La Ronge and Air Ronge and the surrounding areas, the cheques will be distributed on April 5th, 2023 (Wednesday, 12:00 pm – 5:00 pm) and April 6th 2023 (Thursday, 9:00 am – 5:00 pm) at Keethanow Bingo North.
The cheques for the other off-reserve locations will be sent by mail.
LLRIB Members must bring their status or photo ID cards for identification.