Category Archives: Uncategorized
Click Link to Print – POSTER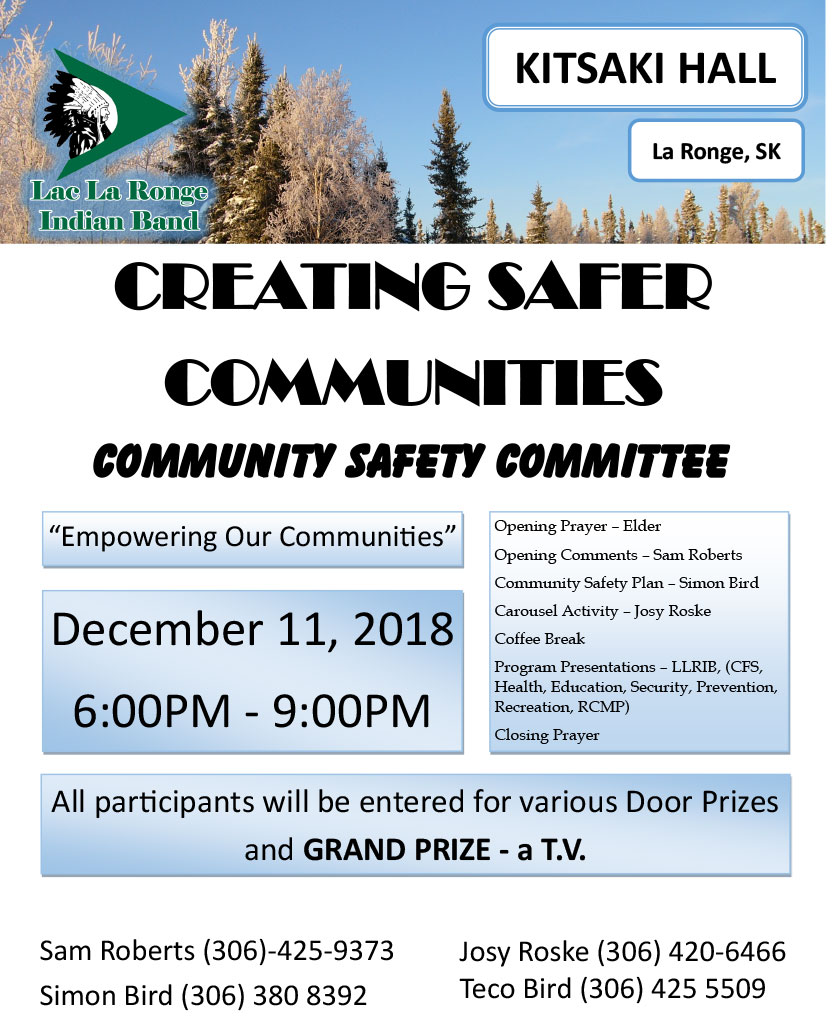 Contact:
Sam Roberts (306)-425-9373
Simon Bird (306) 380 8392
Josy Roske (306) 420-6466
Teco Bird (306) 425 5509
The Cree class is full! Thank you for your interest in the Woodland Cree language & culture. Will see everyone who registered on Tuesday Sept. 25th at 7pm sharp at SMVS Cree Room.
EVERYBODY WELCOME!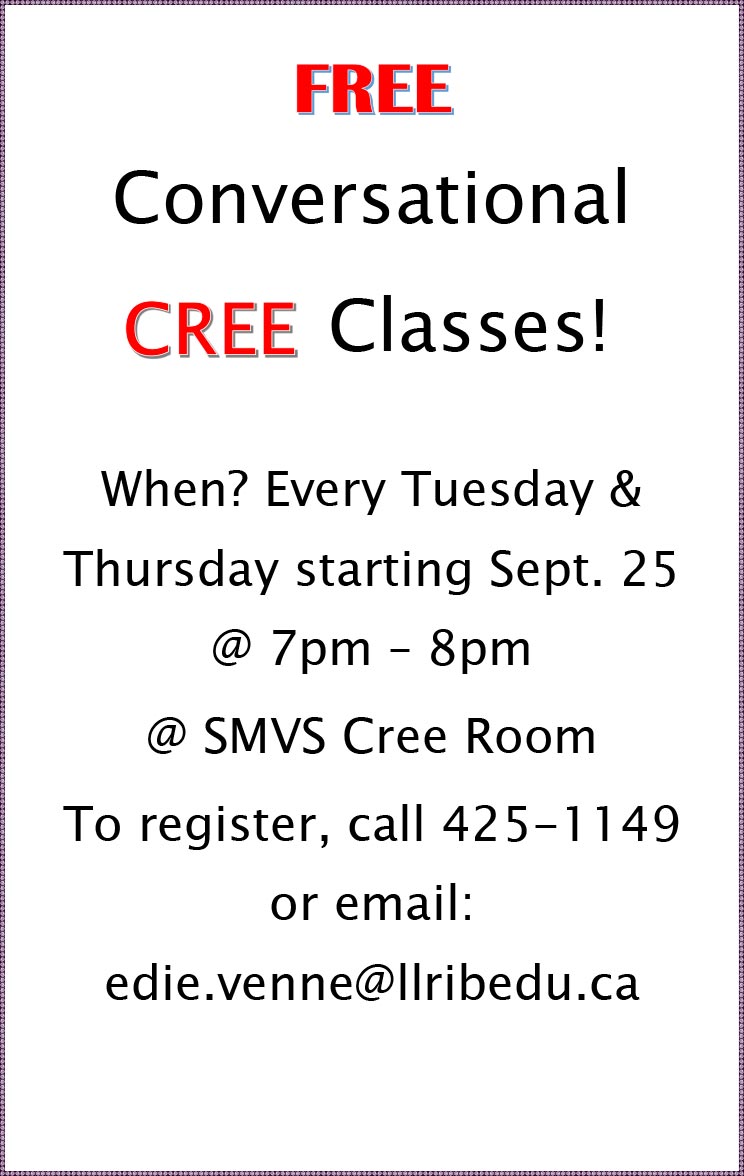 For more info or to register, call 425-1149 or email: email